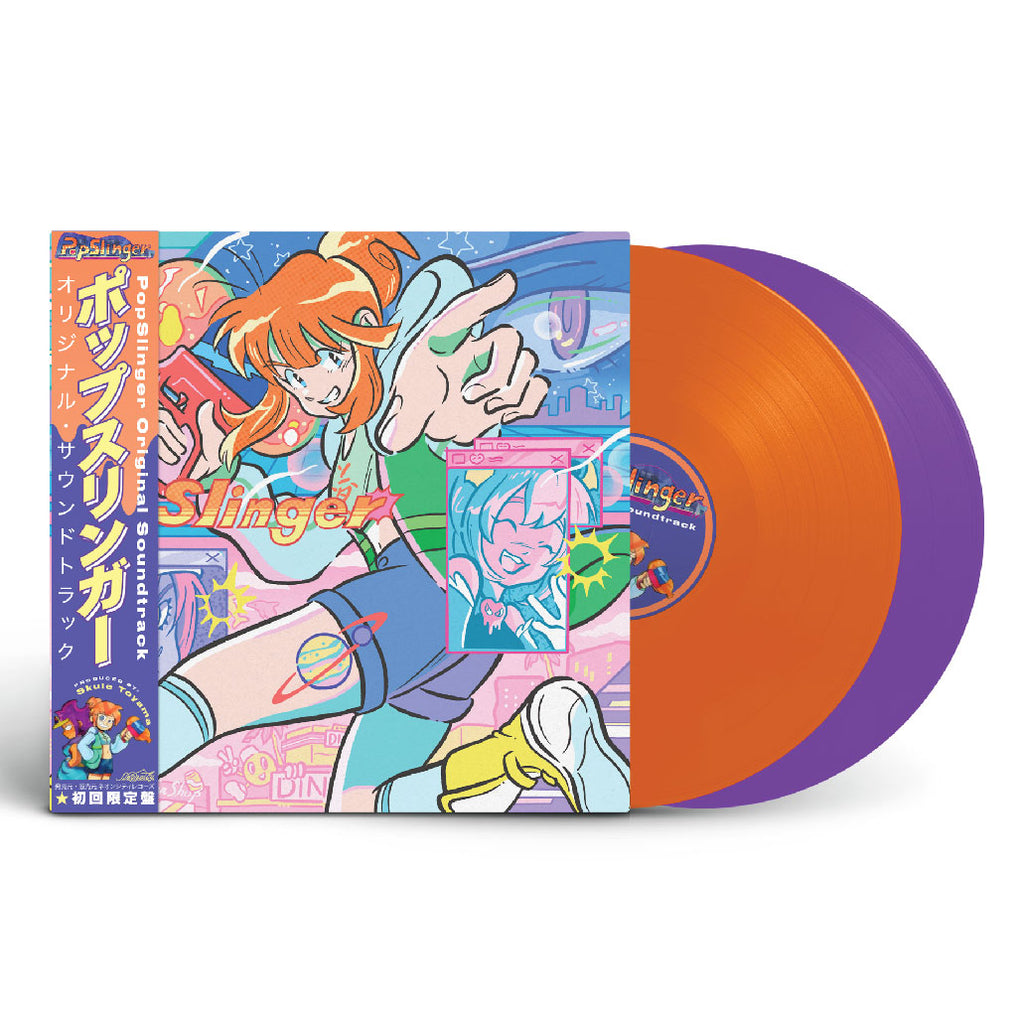 PopSlinger Original Soundtrack 12" Vinyl
$35.00
Soundtrack produced by Skule Toyama
- Limited edition 12" double vinyl

- Ships in October~November 2022
- Actual product colors may vary
This is a pre-order item, all items in your cart will be shipped together when the pre-order item is ready for shipment.
If prompt shipment of on-hand items is preferred, please purchase all pre-order items separately and independently.
[Important Note]
- Due to the COVID-19 outbreak, delivery times may be longer than usual
- EU customers might be charged for VAT
- Currently, all shipping services are suspended for these countries: Brazil, Chile, Peru, Russia, Ukraine
Digital download available at:
https://neoncityrecords.bandcamp.com/
The future funk & retro anime inspired musical shooter "PopSlinger" is now available on Nintendo Switch!
ninten.do/6018ZoTTG

"PopSlinger, the vibrant musical shooter inspired by '90s anime from developer Funky Can Creative, pops its way to Nintendo Switch!
Join Earth's new savior, Ria Carbon, as she embarks on a magical journey alongside her Popping Fairy Gin. Engage in strategic beat 'em up brawls against colorful gooey monsters, heartless Corazones bosses, and sneaky secret agents sporting coffee weapons. Unlock Popping Powers by defeating enemies and climb to the top of the scoreboard in the arcade-inspired ranking system with a performance reactive soundtrack inspired by catchy City Pop and Future Funk.